Joanne Macri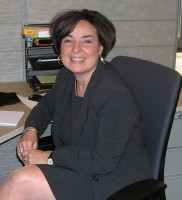 Joanne Macri received her Honors Bachelor degree from the University of Ottawa and her Juris Doctorate from Albany Law School.
Prior to joining the NYS Office of Indigent Legal Services as the Regional Director, Ms. Macri served as the director of the Criminal Defense Immigration Project (CDIP) and the Immigrant Defense Project of the New York State Defenders Association (NYSDA). On behalf of NYSDA, Ms. Macri travelled across New York State training criminal defense attorneys on the immigration consequences of New York criminal convictions. For her service, Ms. Macri was recognized by the New York State Bar Association Criminal Justice Section for her Outstanding Contribution to Criminal Law Education.
She is currently an adjunct professor at the State of New York University at Buffalo Law School where she has taught immigration law, immigration law practice and criminal/immigration law. Ms. Macri is also currently serving as the co-chair of the NYSBA Special Committee on Immigration Representation which has recently published a report on the quality of improving immigration representation in New York State. Ms. Macri has also previously served on the NYSBA Immigration Litigation Committee, the New York City Bar Association Criminal Justice Operations Committee and the Western New York American Immigration Lawyers Association Chapter Subcommittees for Immigration and Customs Enforcement and Customs and Border Protection.
Last updated on .